I am hooked on these social lending sites. I just joined prosper and they also offer a sign up and referral bonus.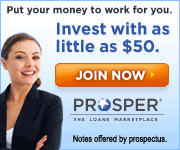 I am also using a non-profit site,
Kiva.org
. I helped a woman in Uganda buy piglets for her business. I only spent the minimum $25 but I still feel like I helped.